20-week program provides students with two separate, industry-led certifications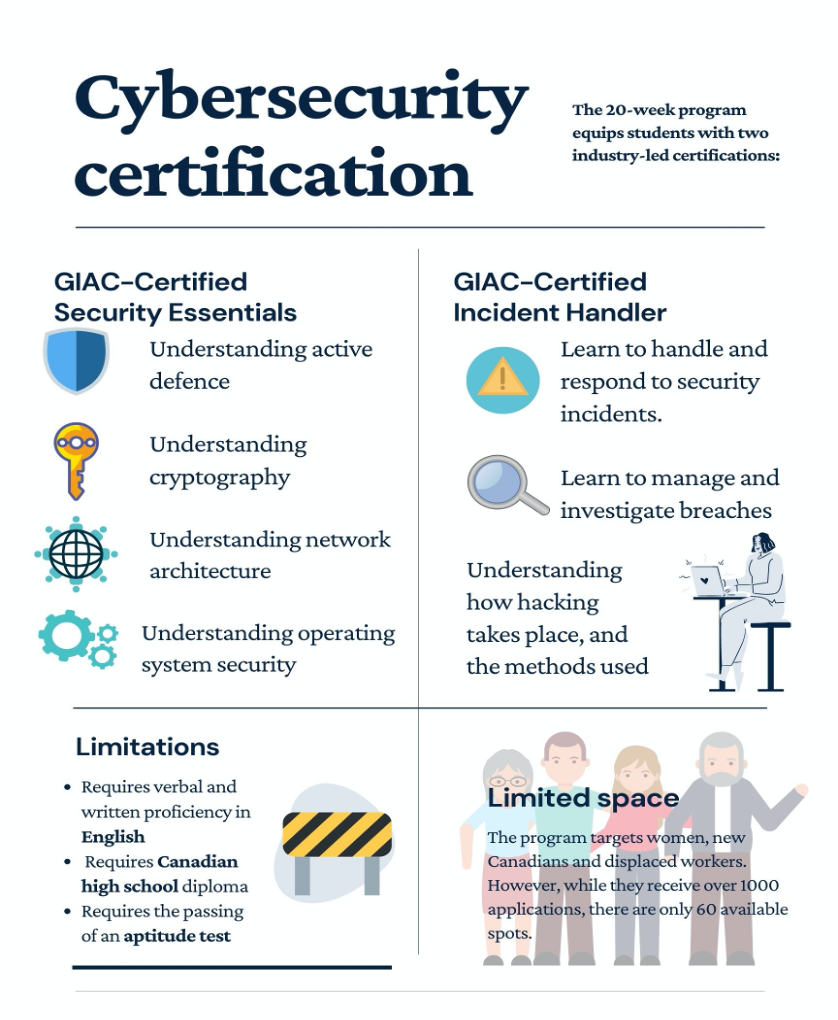 Rogers Cybersecure Catalyst is offering free cybersecurity training to qualifying women, new Canadians and displaced workers.
While the program description may sound intimidatingly technical, The Catalyst claims that applicants do not need to have any prior experience in computers to succeed in their programs.
"The programs are designed for people with no technical background," said Sumit Bhatia, director of communications and knowledge mobilization at The Catalyst. "In fact, this is work that welcomes diverse knowledge and background."
He also added that programs like these will not take away job opportunities from students receiving university degrees in computer sciences or cybersecurity.
"Cybersecurity has so many different layers, each with different credentials. And the field is hungry for new talent," said Bhatia. "We want to help fill those gaps with solid, trained candidates." 
The program is offered to three demographics — women, new Canadians and displaced workers — with the goal being to "empower promising leaders from diverse backgrounds."
The program, however, is not without barriers. It is currently only offered in English, and applicants must have a Canadian high school diploma in order to submit an application.
"It's a highly competitive program. We receive over 1000 applications but only have 60 seats," said Bhatia. "However, the (job) placement rate after completing training is very high."
Those who apply must pass an aptitude assessment test performed by SANS, the world's leading cybersecurity training and certification firm. The test looks at different areas of a person's aptitude, including their ability to analyze complex information, work collaboratively with different teams and their attention to detail.
For those who are accepted, there is a $500 registration fee. All other program fees are paid for by subsidies given to The Catalyst by partnering companies.