Fall registration increases 15 per cent for adult learners, five per cent overall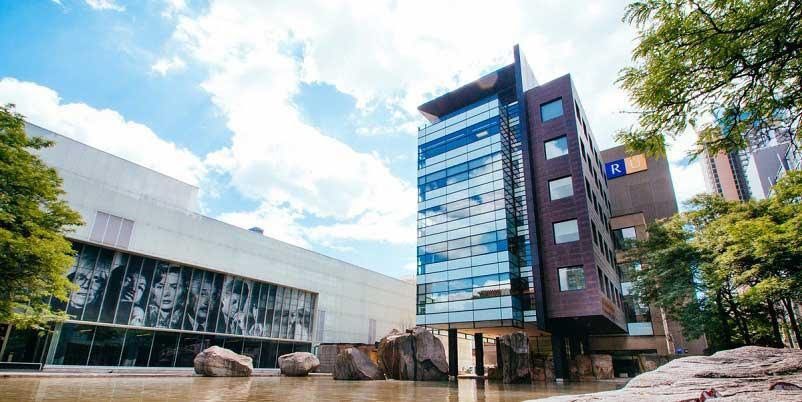 Fall enrolment at Ryerson's Chang School of Continuing Studies has increased compared to last year. By necessity, Chang recently began offering all of its courses online this spring and summer due to COVID-19.
This fall, the school has seen a 15 per cent increase in enrolment among adult learners, and a five per cent increase in students overall. "Adult learners" is a term used to refer to students who aren't current undergraduates—the group typically consists of certificate students taking courses for career reasons.
Chang School dean Gary Hepburn attributes these increases to the now fully online nature of the school and the economic unrest associated with COVID-19.
"Many students are really struggling to find jobs, to identify prospective employers, and are very worried about their future and their ability to get into a good job and advance," said Hepburn. "What tends to happen economically at that point is students go back to school and further qualify themselves.
"We have had a big jump in our certificate students," Hepburn added. "These are students mainly who are taking career-oriented certificates, and they're doing it to achieve job outcomes." The average age of these students is 31, and 73 per cent of them already have university degrees.
Last month, the school reported a much larger 51 per cent increase among registered adult learners this semester, but Hepburn said that figure "was a little bit inflated" because the school opened fall enrolment earlier this year than it did in 2019. Although it has since decreased significantly, its current fall numbers are still up compared to last year.
The biggest gains have been in the school's data analytics program. Other areas of growth include publishing, human resource management, public relations, occupational health and safety, and community engagement, leadership, and development.
"What we're finding increasingly is we get relatively recent graduates from university who use (Chang School courses) as a little bit of refinement or focusing on top of their degrees," said Hepburn.
Today, the Chang School offers all of its courses online. Prior to the pandemic, it delivered approximately 40 per cent of its programming online, and 60 per cent in person.
During the spring and summer terms, the school typically serves around 28,000 students. When COVID-19 hit, and Chang had to close its classrooms, enrolment dropped by 60 per cent.
The team at Chang raced to bring its course offerings online. "It was a really busy spring," said Hepburn. "I'm tremendously proud of how the school pulled together and was able to get this done." As a result of their efforts, he said that the school managed to serve more students during that time period than it would in a typical year.
Hepburn says the fact that all of the school's courses are now offered online has been a positive factor in this increase and views the present moment as an "excellent" time for students and working adults to pursue continuous learning opportunities.
"We're in a really interesting economy where there's a lot of shifting going on," said Hepburn, who sees this as an opportunity for potential students to "enhance their skill sets to better qualify them for occupations that will be in demand when the economy reboots."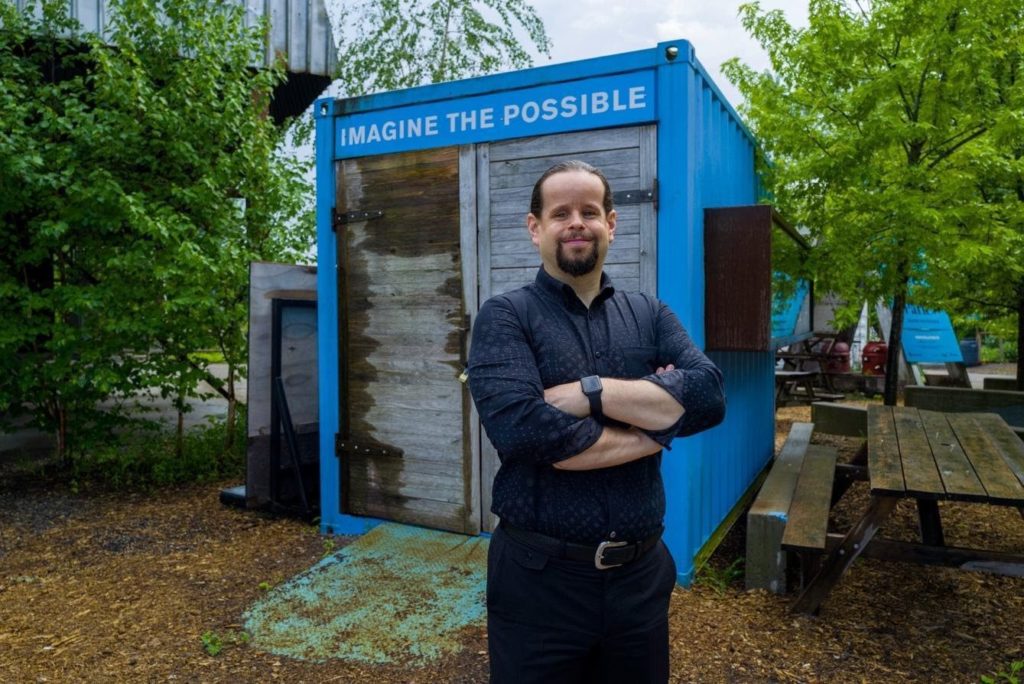 After recognizing that his project management skills could use some work, Joe Baker decided to enrol in the Chang School's project management certificate program this fall.
COVID-19 was an important factor in his decision to return to school.
Baker, who has spent his career working in restaurant operations and tourism education at George Brown and Centennial College, recently made the transition to tourism workforce development because of the pandemic. He currently works for the Ontario Tourism Education Corporation (OTEC), an independent, not-for-profit workforce development organization focused on supporting the tourism sector, which has been hit particularly hard by COVID-19.
At OTEC, Baker designs e-learning courses that are distributed to workers who have been laid off or terminated as a result of the pandemic.
The fully online nature of the program was a plus for Baker given his desire to protect his family. "I'm trying to interact with as few people as possible from a health perspective," he said.
Baker also wanted to be able to better relate to his children, who have been learning online during the pandemic, and gain some first-hand experience learning via the same methodologies and techniques that he employs to design courses for at OTEC.
Years ago, Baker completed his undergraduate studies at Ryerson's Ted Rogers School of Management. He said it's been "refreshing" to come back.
He thinks the sort of part-time, online learning offered by the Chang School is the best option for a lot of people.
"I think full-time post-secondary education is just not a realistic option for so many people, whether it's financial considerations or the outright commitment of a full program," said Baker. "Quite frankly, I think continuing education and online learning are best positioned to support people with the way they need to learn."
Baker said he remains committed to learning and growing and developing. "And I think that it's a really great time for people to do that," he said. "It doesn't seem like it. It may not be convenient. It may not be easy. There may be a lot of (pressure) in your life. But anytime people are feeling stuck, making progress is really key to ultimate success."