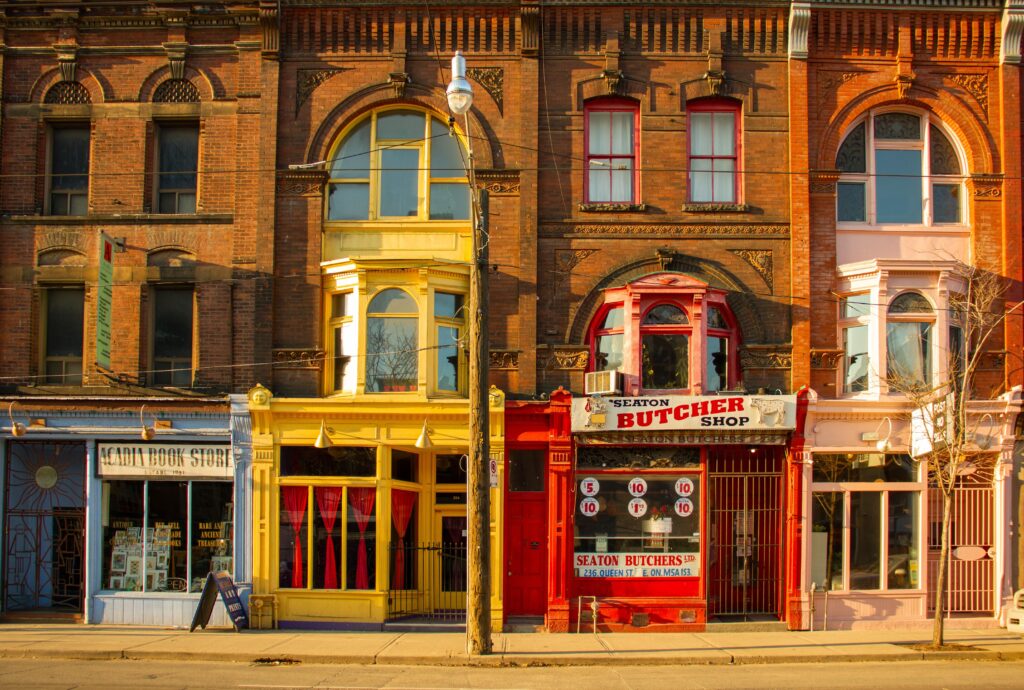 Black Friday is fast approaching and it's the best time to support small businesses in Toronto.
This year, On The Record put together a list of independent shops offering deals on Black Friday.
From coffee and home decor, to accessories and vintage fashion, treat yourself on a budget and check out our picks!
Pilot Coffee Roasters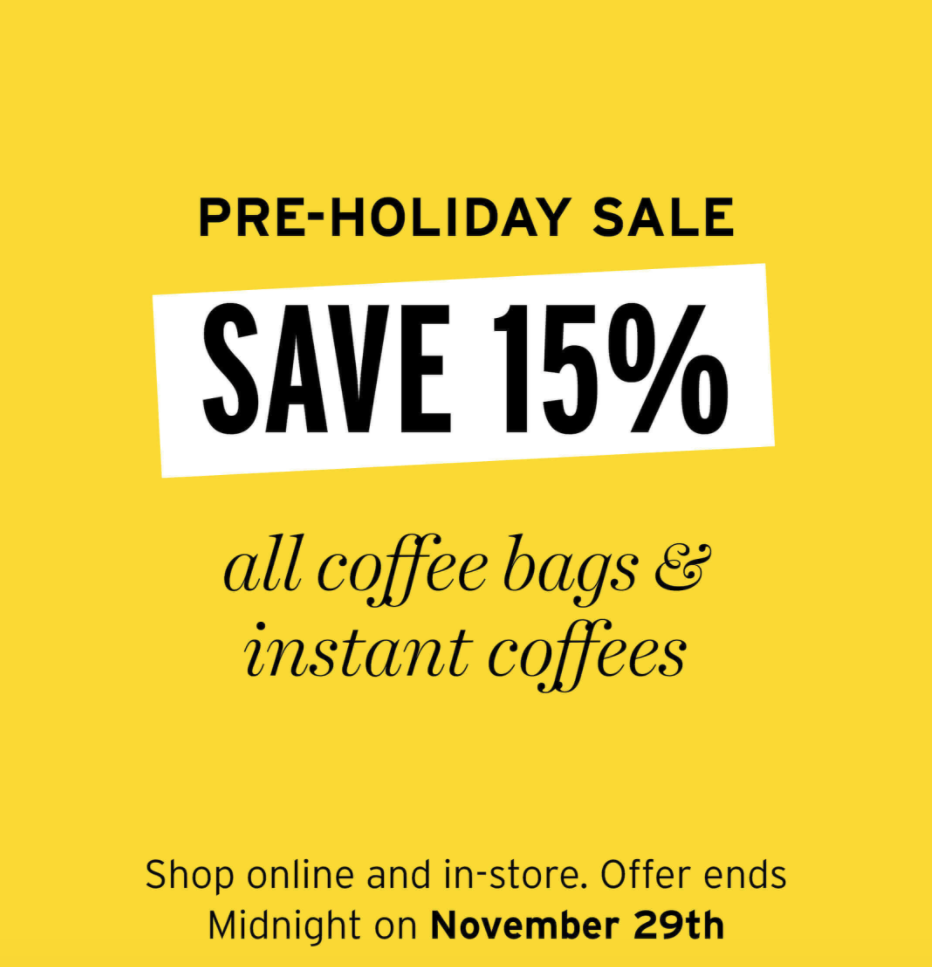 Toronto runs on coffee, and Pilot Coffee Roasters brews a great cup.
They are offering 15 per cent off all coffee bags and instant coffees until Nov. 29 in celebration of Black Friday.
But they don't just brew your regular cup of coffee— try ordering different flavours and intensities to satisfy your caffeine cravings.
Black Market Clothing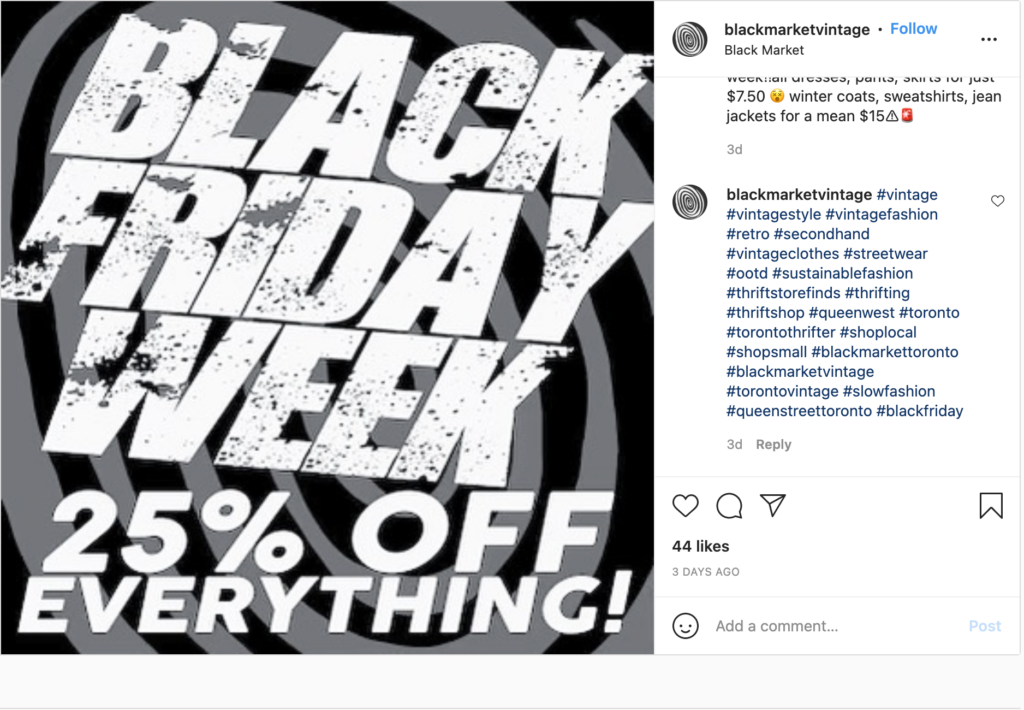 A Toronto fan favourite, Black Market Clothing is offering 25 per cent off anything store-wide for the entire week.
Located at Queen St. West, the store has been a fixture among the Toronto thrift scene since the early 80's.
You can also shop their online store, though Black Friday deals will only apply in-store.
Peace Collective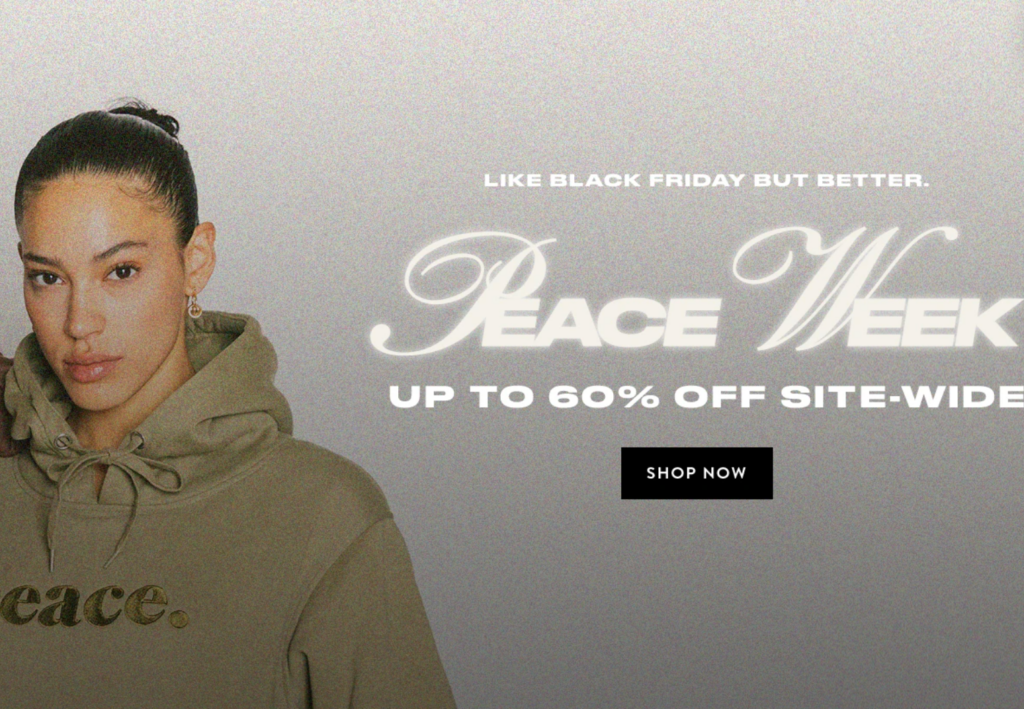 Peace Collective is putting a new spin on Black Friday deals, offering up to 60 per cent off all items site-wide and in store.
This amazing deal called Peace-Week runs until Monday, Nov. 29. Shop their cozy hoodies, sweatpants and t-shirts that are sure to keep you warm this winter!
Grapefruit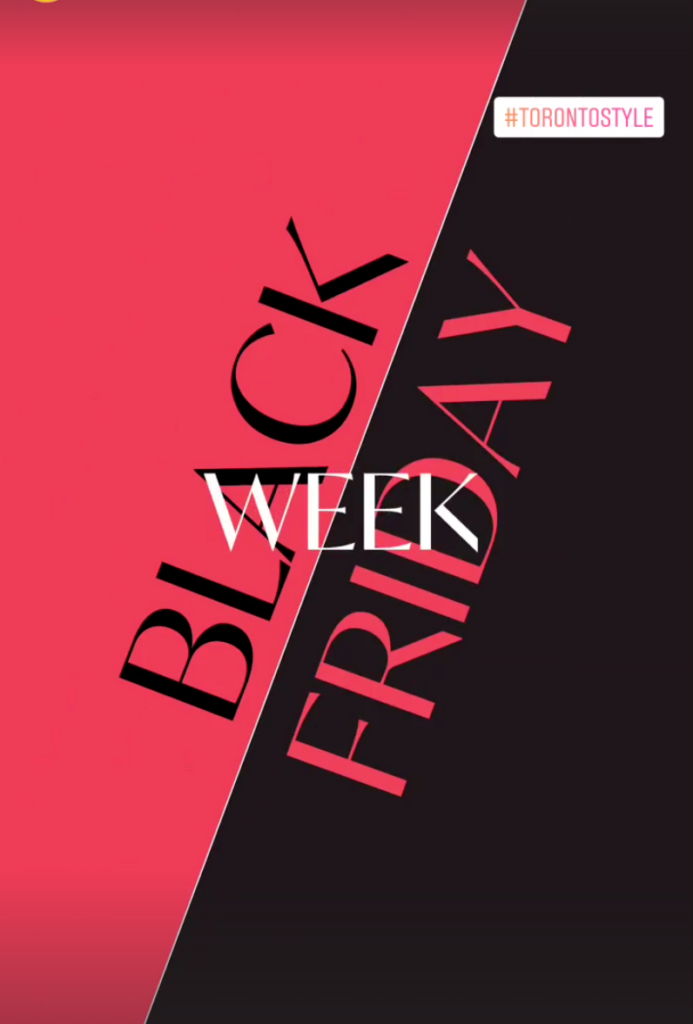 Located at Church and Wellesley St., Grapefruit is a unisex concept store that sells carefully curated items.
Offering comfortable clothing, personal care and even home décor items, their Black Friday deals are up to 60 per cent off items in store and online.
These deals run for the entire week, so you're guaranteed to find perfect gifts here— your loved ones will thank you.
Black Rooster Décor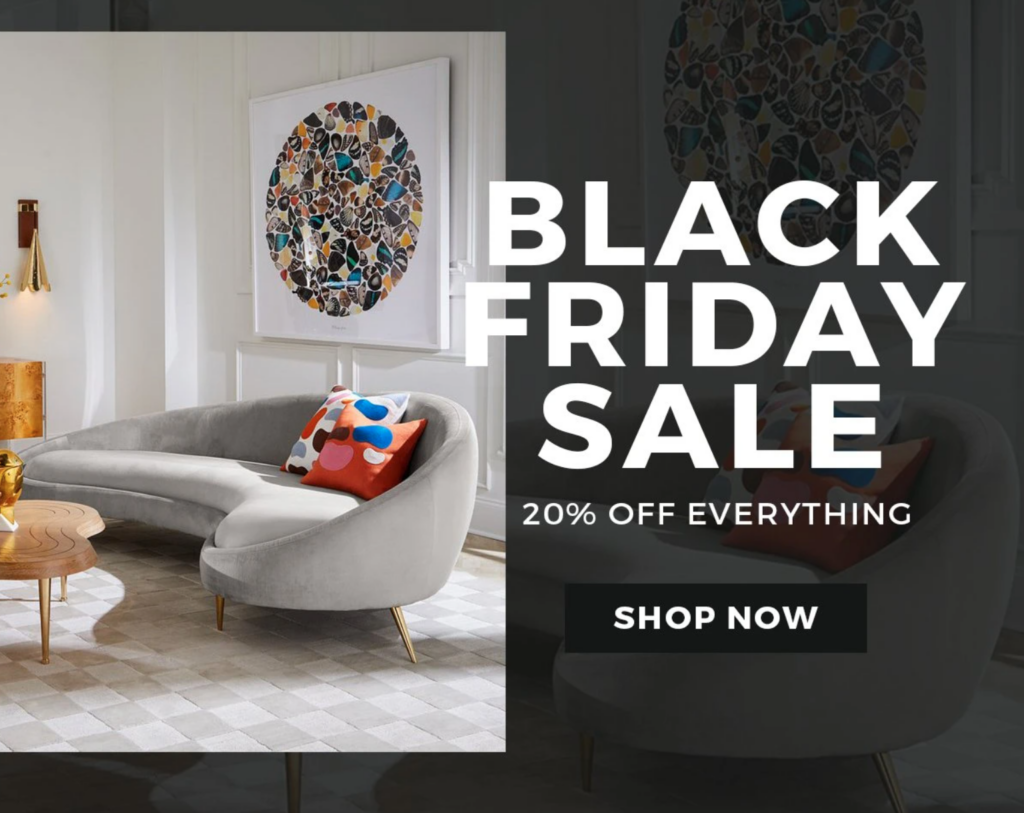 If you are looking to spruce up your space, look no further. Black Rooster Décor is a BIPOC locally-owned home décor store with unique pieces that would complement any room.
Located at Queen St. East, they are offering 20 per cent off everything, from accessories to furniture.
Thankfully, this deal also applies to their online store, so you can refresh your space from the comfort of your home this Black Friday.