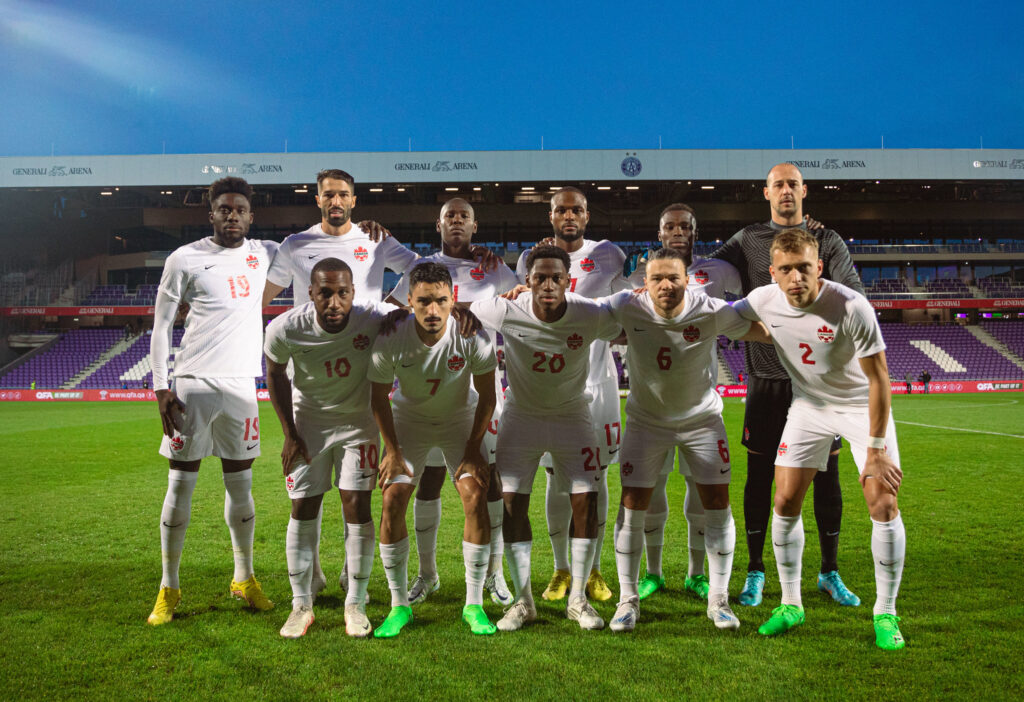 Listen to the audio version of this story:
The 2022 FIFA World Cup in Qatar this November offers the Canadian men's soccer team an opportunity to change the face of the country's soccer program for years to come.
This is the first time the men will have competed at the tournament in 35 years.
At present, their program history is not one fans can gloat about. Compared to the women's program — reigning Olympic champions, steadily ranked in FIFA's top 10 — the men have struggled to make a mark. They have not placed in the Confederation of North, Central America, and Caribbean Association Football (CONCACAF) tournaments since 2006, and have lost numerous exhibition matches.
The World Cup could change that.
"They've gained confidence and belief has grown over the last few years. They really have a very different mentality from some of the Canadian teams in the past," said Steven Caldwell, a former professional soccer player and TSN in-game analyst.
The men's lack of success has left them without any international prestige. But any suggestion that the team isn't capable of capturing a win has been debunked in recent years. Going into the COVID-19 pandemic, the men won eight out of 12 games. Since then, they've had a glorious run through the CONCACAF qualifiers and friendlies, beating powerhouse teams like the United States and Mexico, and ultimately qualifying for this year's World Cup. The result has been a new sense of optimism among Canadian soccer fans.
When it comes to participation and growth, soccer is the nation's top sport, according to Canada Soccer. In 2019, the organization recorded one million registered players. Viewership of Canadian teams has seen a major increase as well. Major League Soccer (MLS) reported that leading into 2018, there was a 35 per cent increase in Toronto FC game attendance and 18 per cent for the Montreal Impact. In 2019, the viewership for MLS teams averaged over 19,000 attendees — beating all other professional leagues in the country, according to the World Football Index.
During one of their matches against Mexico in 2021, CBC put viewership as high as 1.1 million, outnumbering hockey programs that night.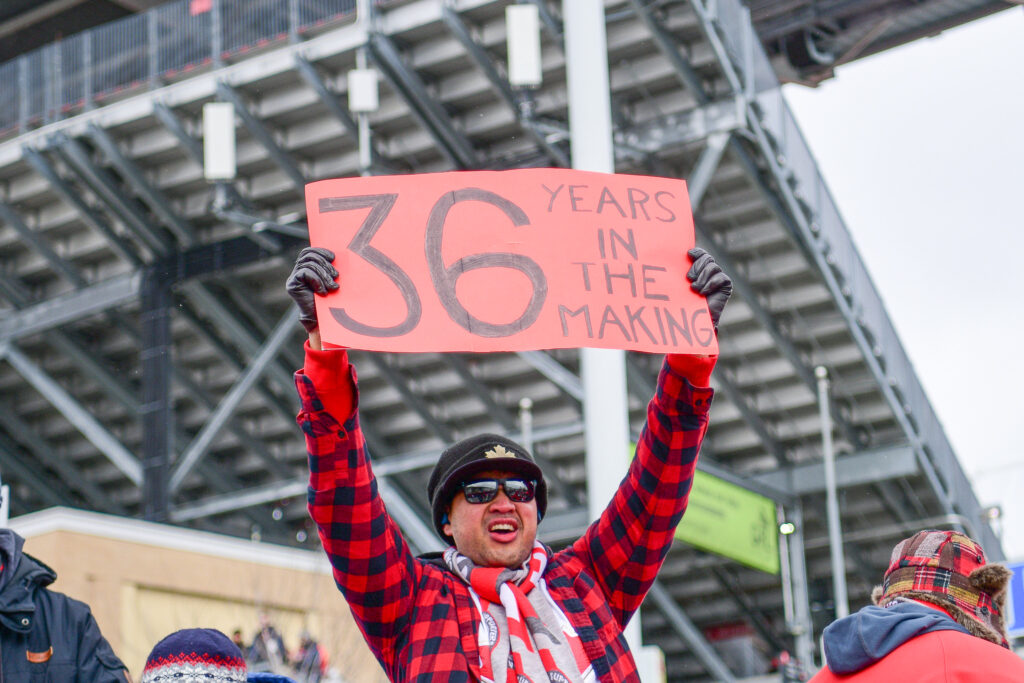 Canadian analysts and coaches believe this increase in players and their fan bases could propel homegrown soccer to new heights. They also predict growth in youth competitive enrollment and player interest in professional leagues such as MLS or CEPL, which should result in more talent to select from overall.
Until now, TSN soccer commentator Luke Wileman says the men's team's lack of achievements has stunted Canadian growth in the sport. However, he's confident their World Cup appearance will help change that.
"I think it will get even bigger," Wileman said. "Not only with this opportunity here but in 2026 when Canada hosts the World Cup. I think that's when… we could see soccer potentially take some huge strides in this country."
This squad's success comes from young talent. Two young players, both under the age of 23, have been making waves for the team nationally and internationally. Jonathan David and Alphonso Davies are two of the select elite who play professionally overseas and are considered among the best young talents in the world. Davies was named CONCACAF and Canada's player of the year for 2021.
Shireen Ahmed, a sports activist, and journalist says this team brings more of an "emotional investment" than in previous years. "We cannot underestimate the impact on communities, when their stories are so important, especially stories of immigrants," she said.
Notably, Davies is one of the most valuable defenders in the world. His refugee-to-hero story has inspired many immigrants nationally, and worldwide.
Ahmed says the current squad plays with joy. Its players have created a culture of sport that helps "create identity," she said, especially when the "men's program collaborates and mobilizes with the women's team for transparency and advocacy off the field."
Competing at the World Cup has more benefits than just fan support and at-home registration increases. It also provides funding — be it from advertisements and sponsorship deals, or FIFA itself. According to The National, this year FIFA announced the minimum money teams will receive for competing is $9 million, more depending on where they finish in the standings.
Caldwell believes proper funding and organization can help Canada compete as one of the top countries in soccer. "We just need everything to take us a level up," he said.
Toronto is one of 16 host cities across North America for the 2026 World Cup. Co-hosting the tournament gives Canada a chance to make back-to-back appearances (if the bid goes in their favour), Caldwell said, giving the men a platform they haven't had before. He's hopeful this exposure will "inspire millions of young boys and girls who play this game."
"We've never really had that belief that you can go and forge a career and be world class in the sport of soccer," he said. "I think that's changing."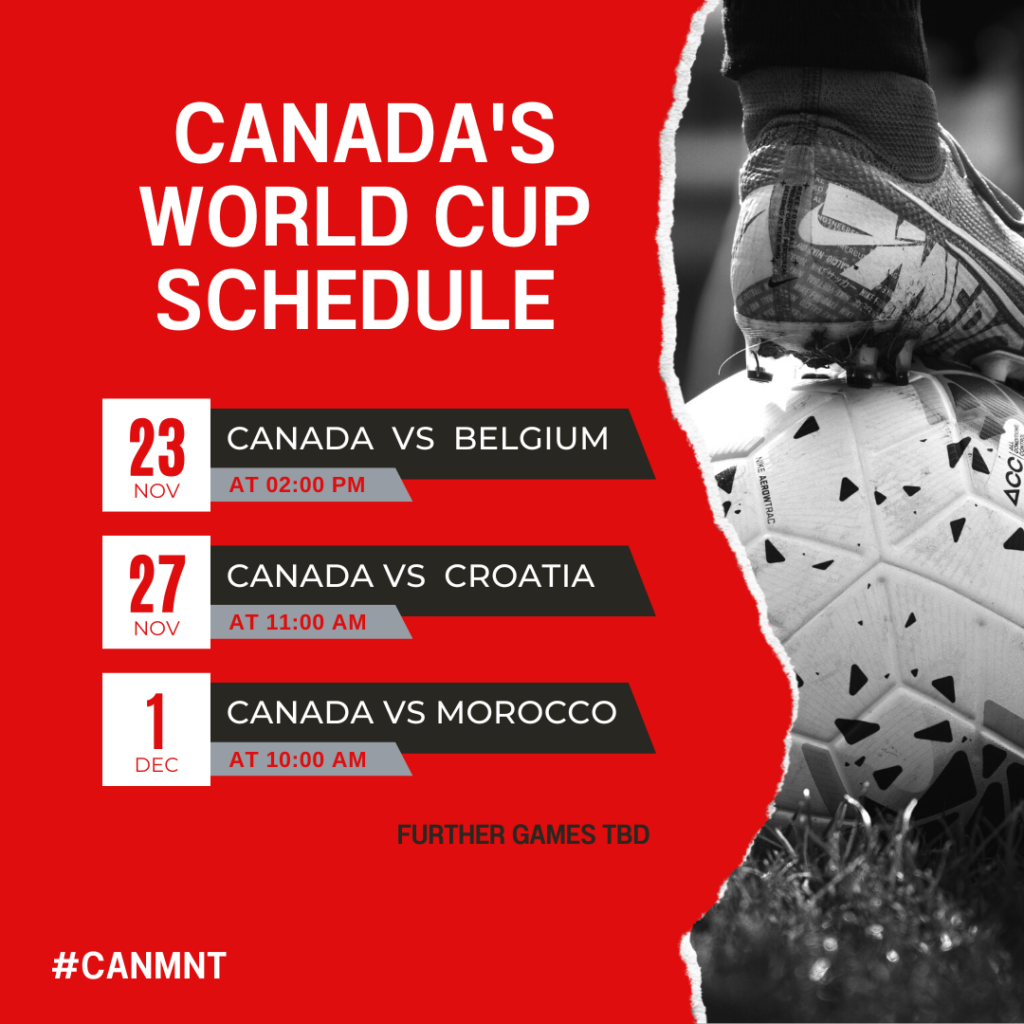 The men's team plays its first World Cup match against Belgium on Nov. 23.