A Ryerson Human Rights Services event showed how anger can help women heal and get ahead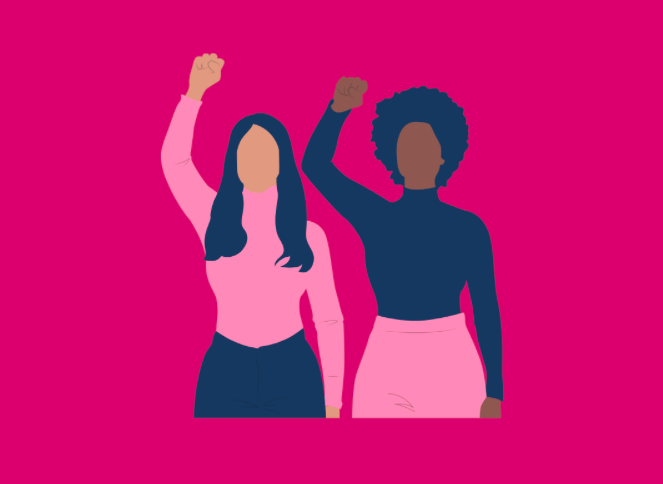 Ryerson University's Human Rights Services hosted the event Feminine Rage: Anger is for everyone! on March 10. It was presented over Zoom with special guest speaker Yumiko Kawano, a professional muay thai fighter and social justice academic.
The discussion unpacked the social injustices of feminine anger and healthy ways to deal with it using anger competence.
Kawano described anger as "…a rational emotion and a relational emotion."
She explained that anger is healthy and can warn people when they are being mistreated or when personal boundaries are being disrespected.
The event was hosted and facilitated by the partnerships and resolution officers at Ryerson University's Human Rights Services, Tamara Sylvester and Erin Hallock.
Sylvester broke down anger competence into three parts: self-awareness, bravery and body confidence.
The event kicked off with short introductions and was quickly handed over to Kawano, who explained her relationship to anger as a woman.
"While I was growing up, anger was something I was encouraged to never show to non-family members or in public," said Kawano. "Showing my anger as a girl or in a direct way, was seen as uncivil, irrational, emotional and unnecessary or even embarrassing."
Kawano experienced several traumas in her childhood and young adult life. However, she never felt she could express her anger in a cathartic or healthy way until she found muay thai, a martial art sometimes referred to as Thai boxing.
"I internalized the notion of anger, especially gendered anger as uncivil…so I often expressed my anger in silence," said Kawano. "Instead of giving my anger a voice, I held it tight and I buried it deep inside of myself, especially the anger that came from traumatic experiences."
In 2012 she began practising muay thai and utilized the anger she carried from traumatic events as fuel for her training.
Three years later, in 2015, she won the Muay Thai Ontario provincial championship title, and in 2017 she won the International Federation of Muaythai Associations' Pan Am gold medal.
Kawano recalled a time, in her early days as a fighter, when a trainer at her gym told her to picture the face of someone she hated while hitting the heavy bag, and that was the moment she unlocked her anger.
"Training towards fights physically and mentality breaks you, so when my body says, 'I can't do it anymore, I want to stop,' I use my anger to hit the pads hard, even when I feel like I don't have anything left."
After sharing her anger journey, Kawano also offered physical tips for women to stay safe and channel their authority through their body confidence.
She spoke about how tone and body confidence can affect how women are perceived and demonstrated this by saying no in three different ways.
Kawana stood up from her chair and demonstrated these ways. The first was with a small soft voice, slumped shoulders and no eye contact. In her second demonstration, she used eye contact, an assertive stance and a slightly louder tone. The last demonstration had Kawano raising her palm up and yelling "no" from her belly, while making strong eye contact and standing in a firm stance.
From an audience perspective, it was evident that the latter resonated more power and authority. After her demonstration, Kawano encouraged folks on the call to practise how they talk in the mirror and lean into their anger and confidence.
However, Kawano acknowledged that anger, yelling and being assertive can feel awkward.
"When women are growing up, we are taught to be nice and it's hard to scream. That's where practice and training comes in," said Kawano, "Before I did muay thai, I was not confident even if someone came into my personal space…I'm still shy but I can show my confidence now."
While muay thai fits Kawano's personality as an outlet to safely feel and work through her anger, she urges women to use anger to accomplish their goals in all aspects of their lives.
"My story makes a lot of sense inside the ring, but outside of competitive fighting, anger can help women accomplish their goals.
"Using your voice applies to many situations: verbal assaults like microaggressions, uncivil behaviour or discrimination at work or school. You need to develop your ability to identify and communicate your boundaries and how you want to be treated."
Kawano left the audience members with a few final questions to ponder: "What is your passion? What is your outlet? And how does passion give you space to be vulnerable and feel safe?"
Kawano emphasized that while muay thai gave her the space to identify and work through her anger, it was ultimately the community that made her comfortable.
"I was able to be vulnerable and channel my anger in my training because I felt safe, and I believe feeling safe is the most important thing while doing this work and acknowledging your anger."