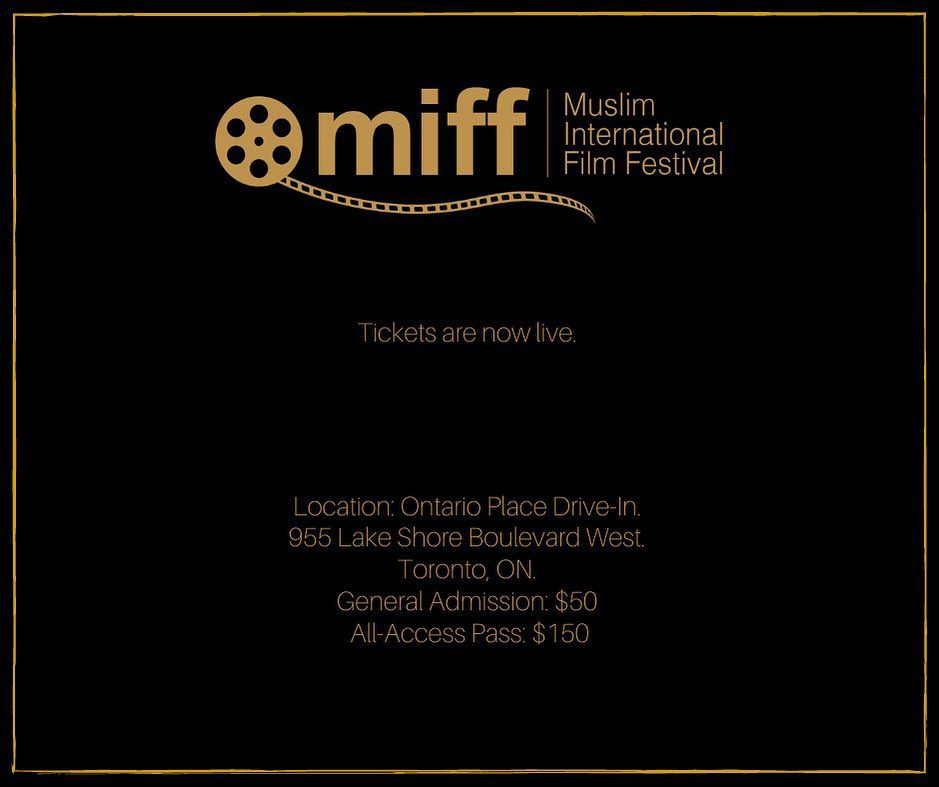 Ryerson alumni Hirra Farooqi and Obaid Babar will officially kick off the Muslim International Film Festival (MIFF) in one month at the Ontario Place drive-in theatre.
The duo launched MIFF after attending the Zonta Film Festival, a space where female filmmakers share their work.
"As Muslims, we realized how important it is for folks in the Muslim community to also have a platform like this, especially in Toronto," Farooqi says.
Although the pandemic affected their original plans for MIFF, Farooqi says they received an overwhelming positive response from the Muslim community.
The two-day event will start on Oct. 29 and end on Oct. 30.
It will start at 6:30 p.m. with a screening of the film, "I am Rohingya: A Genocide in Four Acts." Yusuf Zine, the director of the film, focuses on the experiences of 14 young refugees who fled the ongoing Burmese genocide of Rohingya Muslims. The film will also show how these refugees have adjusted to their new life in Canada, according to the MIFF website.
A screening for "Detainee X" will take place later in the evening at 9:30 p.m. The film is about a Muslim-American teenager with a passion for comic books and video games, according to the MIFF website. He is kidnapped in the middle of the night where he experiences inhumane interrogation from special military services. The film is directed by Manee Osman and award-winning poet Boona Mohammed.
"Given the pandemic going on, a lot of our festivities for our communities and our culture haven't taken place like we would have normally wanted," says Babar, so this one is a way for the community to come together and celebrate the works of the filmmakers, directors and actors.
The two-day festival will also feature psychological thrillers, a documentary about the Syrian refugee experience in Canada, a film on how an Afghan woman started a movement of resistance, and a film about the British Empire's colonization of South Asia. This is just a snippet of the many films that will be showcased at the festival. The films featured are made by both national and international artists.
Tickets are being sold on Eventbrite for each screening and the events will take place at a drive-in theatre at 955 Lake Shore Boulevard West.
The drive-in event will abide by COVID-19 social distancing rules and no individual will be allowed to leave their car unless it is an emergency, according to Farooqi.
"Now that we're a month away, we're just incredibly excited to showcase the amazing films we've received from all over the world," she says.