Zboralski led CUPE Local 3904, which represents contract lecturers, teaching and graduate assistants, through the latest round of collective bargaining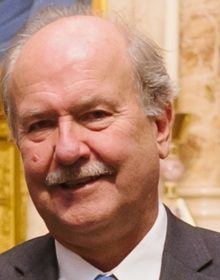 Joseph Zboralski, president of CUPE Local 3904 — which represents contract academics at Ryerson University — died earlier this month at the age of 70.
A longtime professor in Ryerson University's department of politics, Zboralski took on his role as the union's president in 2015 after serving as chief steward of Unit 1 for three years. He was recently involved in collective bargaining for Local 3904, which includes contract lecturers, continuing education contract lecturers and both graduate and teaching assistants.
"Joe was a kind, courteous, intelligent and insightful leader," says Robert Bajko, vice-president of communications with Local 3904. "Joe believed in social justice and human rights, and over the years did everything he could to make the workplace for CUPE members at Ryerson the very best that it could be."
Tributes have been pouring in for Zboralski. In addition to his role with the union, he taught at Ryerson and, previously, at Lakehead University and the University of Toronto. His research and teaching interests included Canadian politics, international relations, politics and technology and issues related to security and intelligence policies, according to Ryerson's website.
A service was held for Zboralski on Oct. 15, at the St. John's Dixie Cemetery and Crematorium.
"I have known Joseph — or as I called him, Joe — for years," says Ryerson president Mohamed Lachemi. "I can tell you without reservation, Joe was a real gentleman, and very principled in terms of doing his work. We miss him. I have no words to (properly) express my sympathies to his family."
John Girardo has been appointed as president (pro tem) of CUPE 3904, while Shawn McFadden has been appointed as vice-president of campaigns (pro tem).