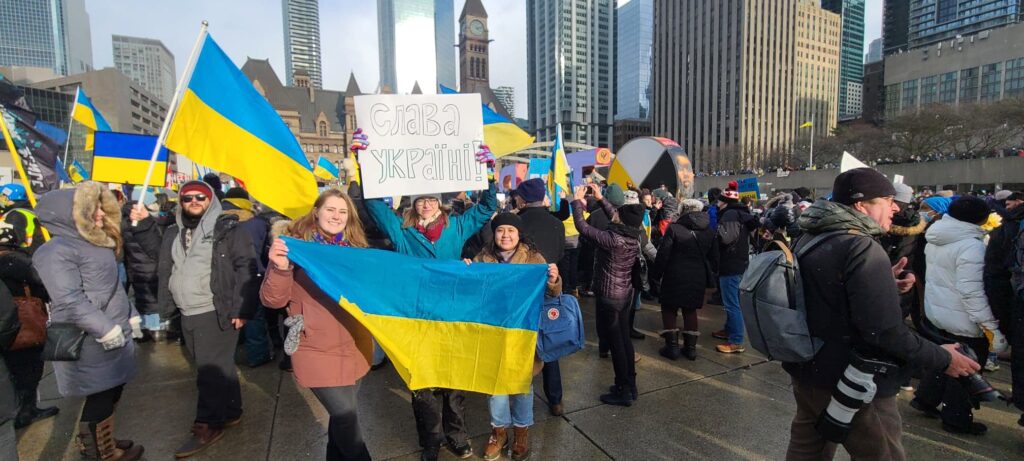 Shock waves rippled across the world last week when Russian troops crossed the border into neighbouring Ukraine. Since then, Canada has joined most countries in the world in condemning the invasion. Prime Minister Justin Trudeau has made speeches and imposed financial penalties on the Kremlin and Russia in general. This isn't the first time crises in Ukraine have affected the Canadian diaspora. In 2014, there were massive protests across the country about corruption and Russian influence in the government. At that time the Ryersonian, as On The Record was then known, interviewed several Ukrainian-Canadian students. This week, we reconnected with them to get a sense of their feelings in the wake of Russia's invasion. After more than eight years of conflict, they say that their community is tired.
Marta Masnyi is a former Ryerson student, and is now teaching in Toronto. She has deep familial ties to Ukraine. Her parents were born there and she's spent her life growing up in Toronto in a close-knit Ukrainian-Canadian community. She says that Ukrainians are tired of these conflicts.
"Quite honestly, it's a little annoying. I feel that in 2014, the topic was so hot," she said. "But then, everyone just forgot about Ukraine. Russia has been attacking Ukraine for eight years. It's not something that just happened now."
Nestor Szewczyk is a Ryerson graduate and the former co-president of the school's Ukrainian Students' Club. He considers other Ukrainian people to be family. He was one of the drummers at a large demonstration held downtown on Sunday. Szewczyk remembers the 2014 troubles and reflects on the similarities and differences of what's going on now.
"2014 was pretty bad, and now I would say it's even worse," Szewczyk said. "Ukraine is being attacked by another country. It's not an internal issue, it's disgraceful what Russia is doing."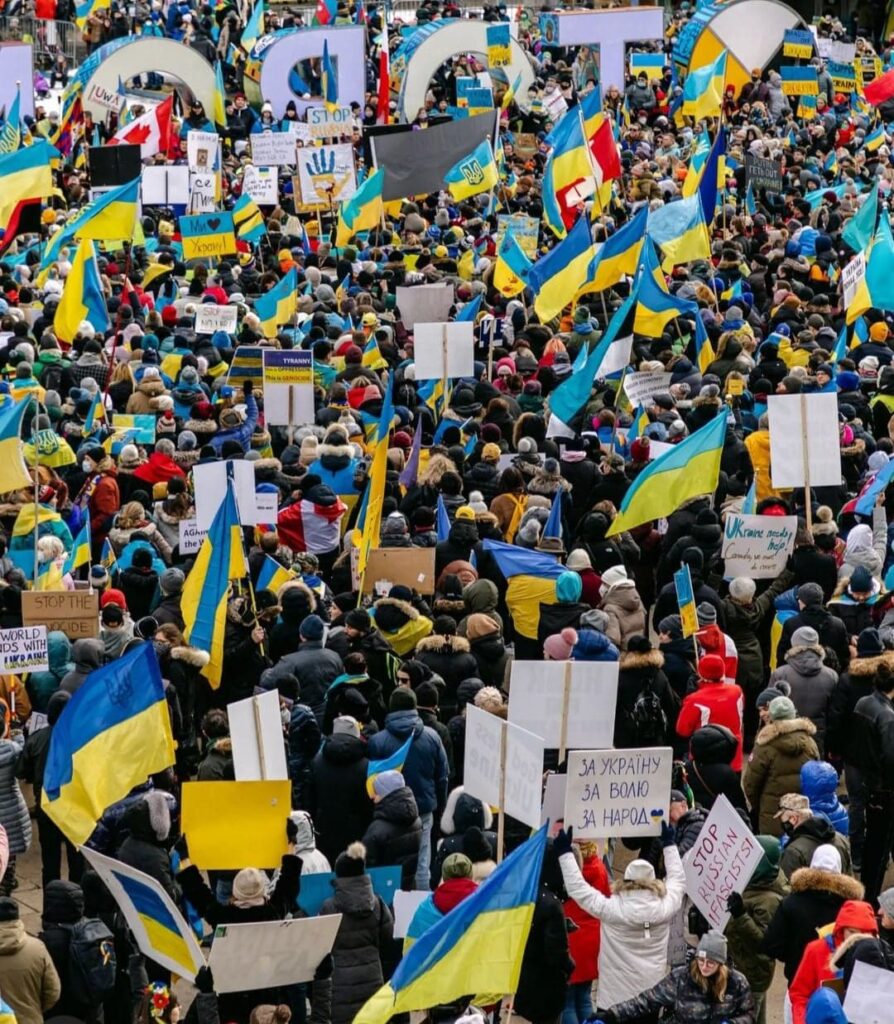 Szewczyk says Russia's invasion caused shock for Ukrainian-Canadian people, even after eight years of conflict. "Most people were in shock because they couldn't believe that something like that could actually happen," he said.
Canada has been one of the leading countries working to punish the Russian government for its incursion. The government has levied heavy economic sanctions, as well as taking other steps like closing Canadian airspace to Russian aircrafts.
Both Szewczyk and Masnyi have seen the mobilization of aid from Canadians in the recent days.
"There's a lot of help," says Szewczyk. "There's many funds happening. Financially it's a big help, if you can donate to the military or for medical or humanitarian aid."
Russia's invasion of Ukraine is not only violent. It has already created a massive humanitarian crisis. The United Nations believes that more than one million people have fled the country over the past week and says that the trend will continue. Canada has said it will be prioritizing Ukrainian immigration, but the task remains huge.
Masnyi says that Ukrainians have been overwhelmed by the positive support across Canada and around the world. But, she's concerned that the public might get some inaccurate perceptions during this hectic time.
"Ukrainians are very peaceful people. I know right now it may not seem like it because there is so much war, but really we did not start the war. We are defending our homeland, we are defending democracy," Masnyi said.
One of the most important things right now, Masnyi and Szewczyk say, is for people to absorb and share accurate information.
"Russia has built up a very strong propaganda machine. People there are being fed it every single day and they are targeting countries outside of Russia to buy into that propaganda," Masnyi said. "It's very important that if you are watching the news or on Instagram… to filter out what you are seeing, because there is a lot of fake news right now."
Ryerson president Mohamed Lachemi released a statement Monday expressing support for students affected by the war, as well as the Ukrainian people. "The university stands with the many voices around the world calling for peace," it reads.
"I am quite happy that there is this much attention to Ukraine now," Masnyi said. "I just hope it doesn't die and that something comes out of it."
If students require assistance with mental health support, they are encouraged to contact the Ryerson Centre for Student Development and Counseling or Keep.meSAFE.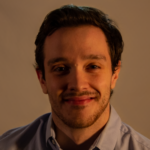 Thomas Desormeaux is a reporter and writer who lives close to the border of Oakville and Mississauga. He has lived in the GTA for his entire life and is interested in global events, politics and government.