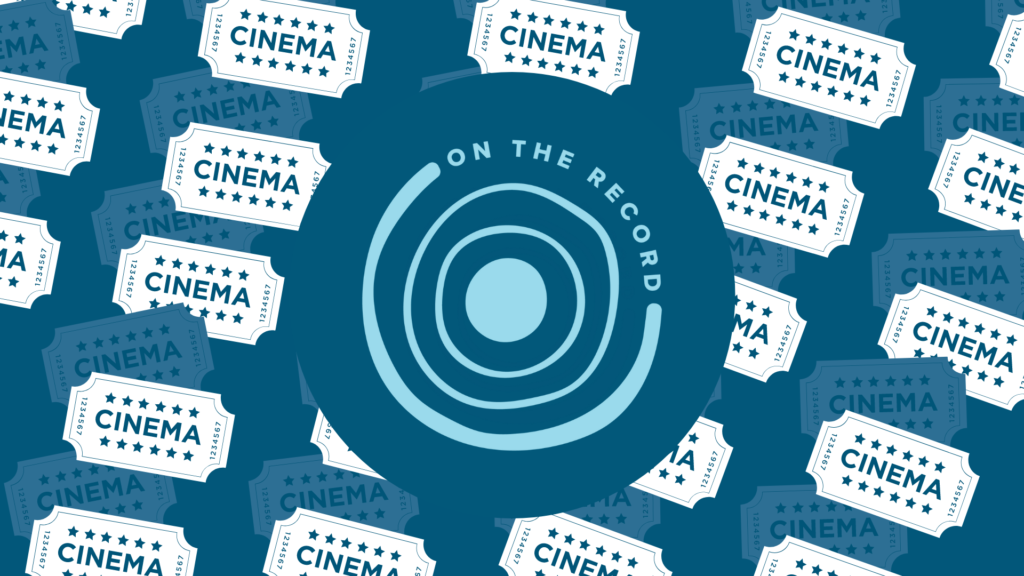 With the Fall semester in full swing, reporters Bree Duwyn and Monique Vigneault are here to bring you their picks of some of the best Indigenous filmmaking in contemporary world cinema.
Blood Quantum (2019)
Directed by Jeff Barnaby, Blood Quantum is an adrenaline-filled horror film that depicts a group of Indigenous survivors living through a zombie apocalypse. Rife with social and political themes, Barnaby reinvents the standard genre of zombie flicks to include an under-represented voice with a realistic telling of Indigenous experience from a post-apocalyptic lens. If you're looking for a film to watch as Halloween approaches, I recommend settling down with Blood Quantum.
— Bree Duwyn, arts and life reporter
Lupita (2020)
Colombian-turned-Mexico City native freelance documentarian Monica Wise Robles tells the story of Lupita, a Tzotzil-Maya who's spearheading a pacifist justice movement for Indigenous women in contemporary Mexico. It touches on the history of missing and murdered women in the country, specifically the 1997 Acteal massacre in Chiapas, of which Lupita is a survivor. This story of resistance is essential viewing for those who may not be familiar with the extensive Indigenous history of Mexico and Latin America.
— Monique Vigneault, film reporter
Rhymes for Young Ghouls (2013)
Barnaby's record of depicting raw Indigenous stories doesn't waver when it comes to Rhymes for Young Ghouls. He utilizes thrilling aspects of gore and psychological horror to capture the viewer's eye while also implementing crucial elements illustrating Indigenous issues. This film is for everyone wishing to educate themselves on the devastating effects and history of residential schools. Rhymes for Young Ghouls not only addresses intergenerational trauma but tells a story so often overlooked.
— Bree Duwyn
Honour to Senator Murray Sinclair (2021)
Veteran Abenaki filmmaker Alanis Obamsawin's latest spirited short, Honour to Senator Murray Sinclair, intersperses footage of accounts from residential school survivors with the heart-wrenching speech of Truth and Reconciliation Commission chair, Sen. Murray Sinclair. It's a raw reflection of Canada's present and the work that must still be done in reckoning with our brutal history. Funded by the National Film Board (NFB), the film saw its worldwide première at the 2021 Toronto International Film Festival.
— Monique Vigneault
RUMBLE: The Indians Who Rocked the World (2017)
Filmmaker Catherine Bainbridge defines the Indigenous influence on the rock and folk genres (specifically the '60s and '70s era) in this music documentary. With a focus on the birth and growth of music, the film discusses how pop culture was paved by Indigenous voices. RUMBLE also highlights racism embedded in the music industry and how it affected these artists throughout their careers. If you avidly enjoy bands like Redbone or artists such as Jimi Hendrix, this film will take you back to the past of rock and roll.
— Bree Duwyn
Embrace of the Serpent (2015)
This gorgeously shot monochromatic drama by Colombian filmmaker Ciro Guerra is a fictionalization of the colonization of the Amazon rainforest in the 1900s by explorers Theodor Kock-Grünberg and Richard Evans Schultes. The film follows Karamakate (Nilbio Torres), a Cohiuano shaman who lives in harmony alongside his people in the Amazon rainforest until two German explorers arrive in the rainforest one day in search of yakruna, a healing sacred plant. Over the course of 40 years, we watch as colonialism slowly encircles the Indigenous tribe. The film is a mourning of the Indigenous cultures that were lost at the hand of white colonialism. Poetic and transcendental with the cinematic flair of Roma, this film is essential viewing.
— Monique Vigneault
The Body Remembers When the World Broke Open (2019)
Elle-Máijá Tailfeathers and  Kathleen Hepburn's film explores the story of two women as they navigate themes of racialization, gender and colonization while forming a bond, despite coming from different and distinct backgrounds. Addressing themes such as young motherhood and social class, the film encompasses the two women's lives as they work to tackle their own unique struggles. This important film recognizes real-life hardships and how a bond between these two Indigenous women represents the importance of standing up for one another.
— Bree Duwyn
Cholitas (2020)
Five Indigenous Bolivian women band together in their dream to reach the peak of the Aconcagua mountain range in this uplifting documentary by Jaime Murciego and Pablo Iraburu. The film is an ode to the poetry of nature, friendship and freedom. With only their polleras — their traditional skirts — and their determination, they make their way up the freezing summits of El Alto, Bolivia and embark on a beautiful journey.
— Monique Vigneault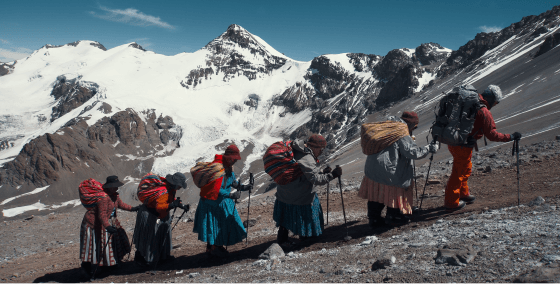 Indian Horse (2017)
Critically acclaimed Indian Horse is based on a novel by the same name, written by Richard Wagamese. One of the more well-known titles, Indian Horse is a monumental story; it encapsulates not only the truth behind residential schools but tackles how the lives of Indigenous people and their families are affected. Directed by Steven Campanelli, this film explores a true to life story of a residential school survivor and is pivotal to consume, especially if you are hoping to educate yourself on the recent discoveries of mass unmarked graves of Indigenous children across Canada.
— Bree Duwyn
Ste. Anne (2021)
Métis filmmaker Rhayne Vermette journeys homebound to her native Manitoba in her latest, a drama tracing the unexpected return of a longtime missing Métis woman, Renée (Isabelle d'Eschambault) to her Métis community. Shot on haunting 16mm film and flowing through an experimental narrative, the film moves across Treaty 1 Territory in a fragmented way. An interrogation of memory, trauma, liminality, and the thousands of missing and murdered Indigenous women, Ste. Anne is a film to watch out for in the coming months. Ste. Anne saw its North American première in September at the 2021 Toronto International Film Festival.
— Monique Vigneault