The university says expenditures have remained steady despite loss in revenue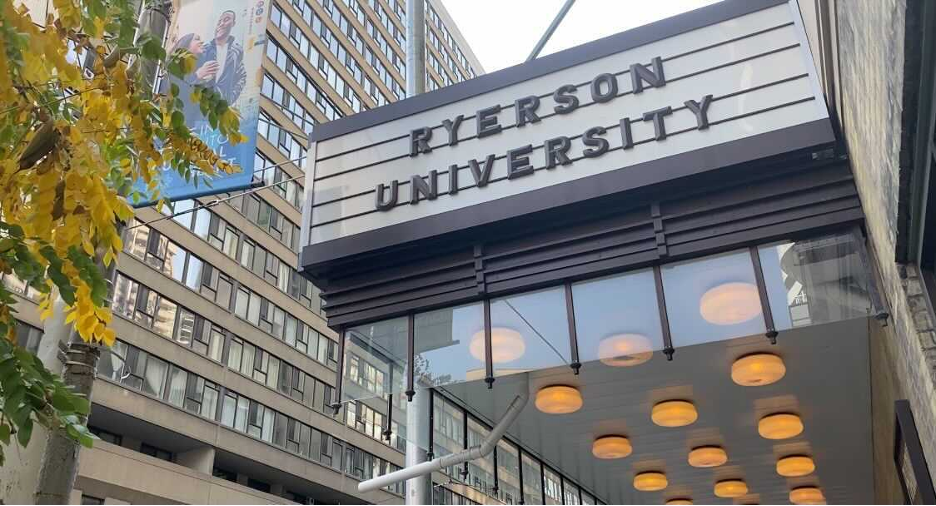 At least 14 petitions have been created by students on social media and change.org regarding Ryerson's tuition fees remaining unchanged despite the shift to online learning during COVID-19.
Collectively, the petitions have garnered over 10,000 signatures.
Most students are now being required to conduct classes through Zoom and other video conferencing applications. At the same time, labs and equipment needed for some programs are not accessible and many internships have fallen through for students.
Ryerson president Mohamed Lachemi made the announcement that tuition would remain the same for the fall semester back in May.
"It is so unfair — I'm paying for things I don't even have access to," Maria Torralba said, a fourth-year early childhood studies student, who added that she was ready to finish her last year with a dream internship at a childcare centre.
"I was supposed to do my internship this year working with children. I don't feel comfortable being with a bunch of kids who then go home to their families and are always in contact with more people. I understand the circumstances for some parents but the fact that some kids are going out to daycare and school during a pandemic is concerning."
International students have been perhaps the hardest hit during this pandemic, with uncertainty surrounding travel restrictions and tuition fees being substantially more than for domestic students.
Githendra Sagararatne, a fifth-year mechanical engineering student from Sri Lanka, said student fees have been rising anyways for international students, so this is not surprising.
"I'm paying a total of $16,626 (per term) and I can't even access any of the labs needed," said Sagararatne "Honestly, it feels like they don't care. Give us more flexible payment options since we're paying more than double."
President Lachemi told the Ryersonian that universities have been trying to handle this situation as much as they can.
"Tuition fees will be maintained for the 2020 academic year while we invest in providing admission and financial assistance to students who are in need. I can tell you tuition support for all aspects of students' academic experience, both in and outside of the classroom, from research, facilities to support services (are to) ensure students can be successful during this time." Lachemi said.
He added how investments were made towards students, which is what the tuition fees have been covering.
Ryerson has also partnered with Keep.meSAFE to provide all students with 24/7 mobile access to licensed counsellors via the My SSP app, to help students virtually.
"We provided more than $3 million in student release funds to more than 4,000 students. This is a central part of money that was put in place. Bursaries and scholarships have (also) been put in place. Investments of more than quarter million dollars for the library's laptop lending program and wi-fi hotspots have been covered in order to ensure students have the connection needed to work remotely."
"When we look at the budget equation, we need to make sure that expenditures are balanced with revenue. With the situation, unfortunately we had more expenditures," Lachemi said.
An announcement was made recently that the winter 2021 semester will also take place mostly online.
With files from Patrick Swadden