The gallery will showcase clothing submitted by students in moments where they experienced assault and other forms of intimidation.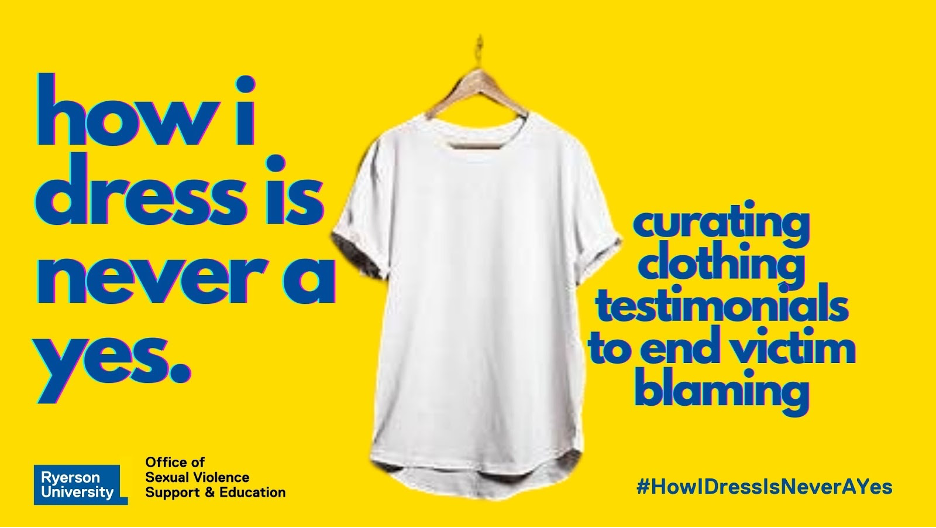 Ryerson's Office of Sexual Violence Support and Education (OSVSE) is launching a virtual gallery, "How I Dress is Never a Yes," to debunk myths related to rape culture, from Oct. 19 to Oct. 30.
Farrah Khan, manager of Ryerson's Consent Comes First and OSVSE, says they started this initiative last year to question victim blaming in relation to sexual violence.
"(We were) wanting to bring up the conversation that our clothes are never asking for it," she says.
The gallery will be curated by Ryerson's Consent Comes First team, Carleton University's Sexual Violence Support Office, and Gendered and Sexual Violence Prevention and Support at Laurier University, according to the OSVSE website.
It will feature photos of clothing submitted by students across Canada who have experienced a form of harassment, assault, sexual violence or intimidation. The survivors will remain anonymous and no identifying features will be included in the gallery.
Last year the exhibit took place during social justice week at Ryerson, where the clothing was displayed everywhere on campus. This year it will be held virtually to abide by COVID-19 regulations.
Khan says that the inspiration came from a decade-long movement started by an Indian-based organization that advocates for survivors, Blank Noise.
Submissions for the gallery are now open and are accepted via this form until the end of the week.