Two out of five households in Toronto have insufficient internet speeds — and some Ryerson students are paying the price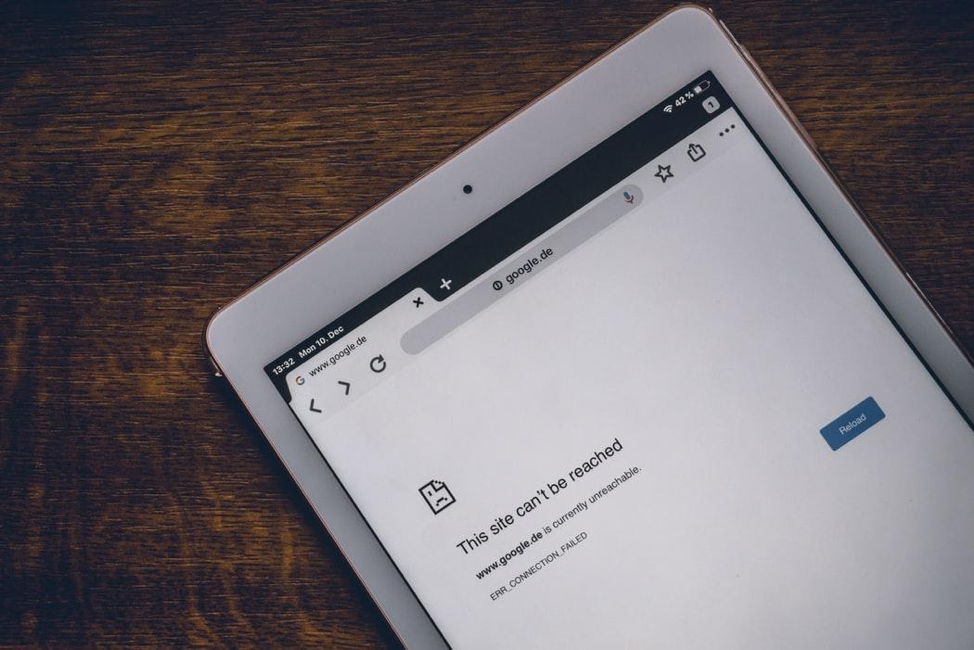 Isabelle Chong sits in her swivel chair, the one she used to love before the upholstery began peeling and the cushion wore down. Pulling herself into her desk, her knees scrape against the sides as she hunches over her laptop. It's silent. Her bedroom is the one place where she can focus without being distracted by family members listening to music, watching television, or clanking dishes in the kitchen. But that doesn't mean her online classes are smooth sailing.
Chong logs onto her Zoom lecture, hoping this time will be different. But it isn't. The little message that pops up on her screen is one she's seen many times before: "Your connection is unstable." The professor begins speaking, but Chong struggles to make out any words. Then her screen completely freezes. Being a fourth-year nursing student at Ryerson University, this is not content she can afford to miss. So, until recently, she would grab her phone and quickly switch on her limited cellular data to tether it to her computer. But now, she no longer wishes to use her data for the computer.
Since the beginning of the pandemic Chong has been forced to complete most of her education online from her home in North York, sharing her internet with other family members also trying to work from home. Her internet connection is often unstable, and there is seemingly no solution. When her family of six tried a different internet provider, it only made the situation worse. Recently, they switched back to their original provider. Although the audio is now mostly clear, and she doesn't face some of the issues she used to before, her video still freezes and her internet is still frequently unstable.
"It's also not just an issue of missing out on something a professor says in lecture," Chong says. "It also makes participating in discussions a lot more difficult, and taking tests or exams much more stressful because I'm always worried my internet's going to cut out while I'm saying something, or before I can submit a test."
Chong is not alone in her frustration. A recent study conducted by Ryerson University's Brookfield Institute for Innovation + Entrepreneurship found that 38 per cent of households in Toronto report download speeds below the national target of 50 megabits per second set by the Canadian Radio-television and Telecommunications Commission (CRTC).
"Low internet speed is an issue across all demographics, therefore it wouldn't be surprising to find some students not completely satisfied with their levels of internet speed," says Joe Masoodi, a co-author of the study and the policy analyst at the Ryerson Leadership Lab. 
Masoodi says it is important to look at who does not have internet access across Toronto because we are becoming so reliant on computers and the internet for everyday routines. Without the internet, he says, tasks such as school become challenging. "The digital divide existed before the COVID-19 pandemic; the COVID-19 pandemic has only made those divisions more visible."
Anish Panday is an example of how difficult it can be to properly get an education when internet service is below standards. The third-year urban and regional planning student at Ryerson says he recently began experiencing problems with his home Wi-Fi. Panday recalled one day in particular, while logged on to Zoom for his class on planning law, when his internet dropped. The video and screen-sharing functions required to participate in class wouldn't stop freezing, which caused him to lose his train of thought.
"It's frustrating because you cannot hear the professor clearly, and you are unable to take clear and concise notes," he says. "Most of my professors are forgiving, but in this instance, the professor does not post any lecture slides or Zoom recordings."
What are these students' options? Before the pandemic, Chong never studied at home. She says she always found spaces on campus to do her school work because they were way more functional and she could rely on Ryerson's stable internet. Now during the pandemic, gaining access to the library or a study space is much more complicated.
Ryerson's Student Learning Centre (SLC) does provide space for any students with essential needs, such as poor or no internet connection. Jaleesa Peters, the SLC's creative and communications co-ordinator, says that students with insufficient internet have the option to book an on-campus study time. During a two-week period from late January to early February, 88 students booked a session.
"We trust that students understand their unique needs, and are able to identify when study space at the SLC is necessary to their academic continuation and success," says Peters.
While this is a start, the reality is that a lot of students don't live in the downtown Toronto area, so the SLC space isn't a great option for them. Panday, who lives in Ajax, says he has never considered booking an on-campus study time.
"The commute to Ryerson is over an hour by transit and driving down means paying hefty parking prices," he says. "Travelling the distance does not make much sense."
On Feb. 5, 2021, Toronto city council approved a program called ConnectTO. The initiative is designed to increase digital equity by developing affordable, high-speed internet across Toronto through existing fibre assets around the city. The city's broadband internet will be offered to service providers at a fair price, and the revenue will go directly back into communities to further expand internet access and help lower costs. 
"I think the initiative the city has proposed is a step in the right direction," Chong says. "My one worry is whether the internet will truly be accessible for marginalized and vulnerable people."
If the initiative really does deliver affordable, high-speed internet, Chong believes it will be beneficial to a lot of people in Toronto. But, for now, her internet connection continues to frustrate her.
"That just seems to be how it is at my house, and, at this point, I've gotten used to it because there's not much else to do."