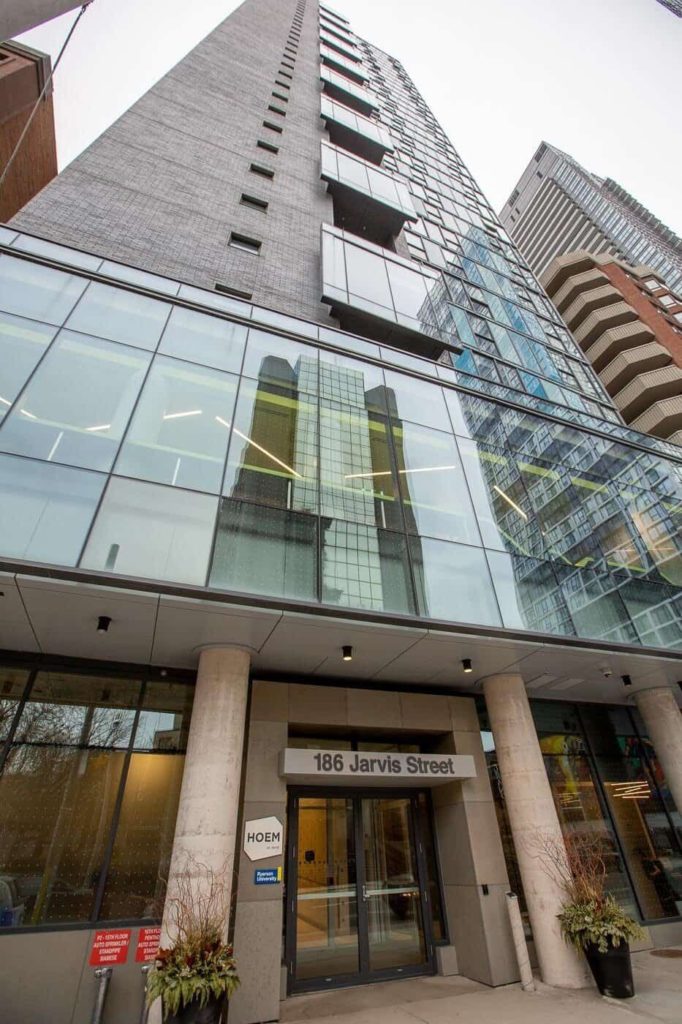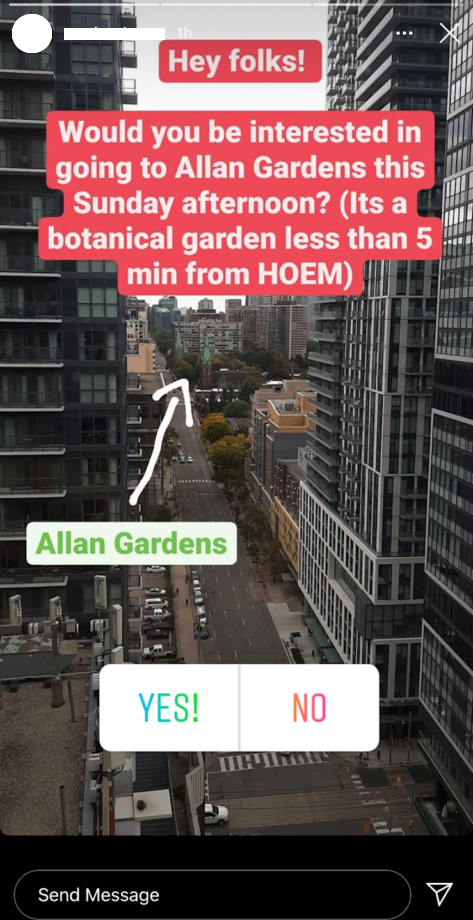 HOEM on Jarvis continues to host in-person events for its residents, despite the fact that young people are leading daily new COVID-19 infections as case numbers rise in Toronto.
Student engagement director Delaney Cummings works with HOEM resident assistants (RAs) to organize both in-person and virtual events.
Normally, all events would be in-person. However, RAs are currently "connecting their communities virtually" to "create community in the building," Cummings said. Any events likely to be attended by more than 10 people are hosted virtually.
In-person events at HOEM are socially distanced and enforce mask requirements and group size limitations, Cummings said. 
"Any in-person events are guided by the requirements put forth by public health," she said. "We want to provide a way for residents to meet other students in the building in a safe way."
Encouraging students who already live in close quarters with one another to mingle is risky, even with proper precautions. A grad social hosted on Sept. 23 served pizza with communal tongs. Video from an RA-run Instagram page shows the students socially distanced in a common area, though students in the video were seen without masks.
The residence altered its relationship with Ryerson this fall, leaving administration and operations up to Canadian Student Communities Inc. (CSCI) rather than the university itself. The change allows students from other universities to live at HOEM.
Additional measures, such as a one-person guest policy and a touchless package pickup, have been implemented since the onset of COVID-19. Cummings did not comment on whether there are currently any COVID-19 cases in the building.
Multiple HOEM RAs were contacted, but they all declined to comment on the safety of HOEM's in-person events.