After two years, the fenced-off campus street will reopen with a new, pedestrian-friendly look.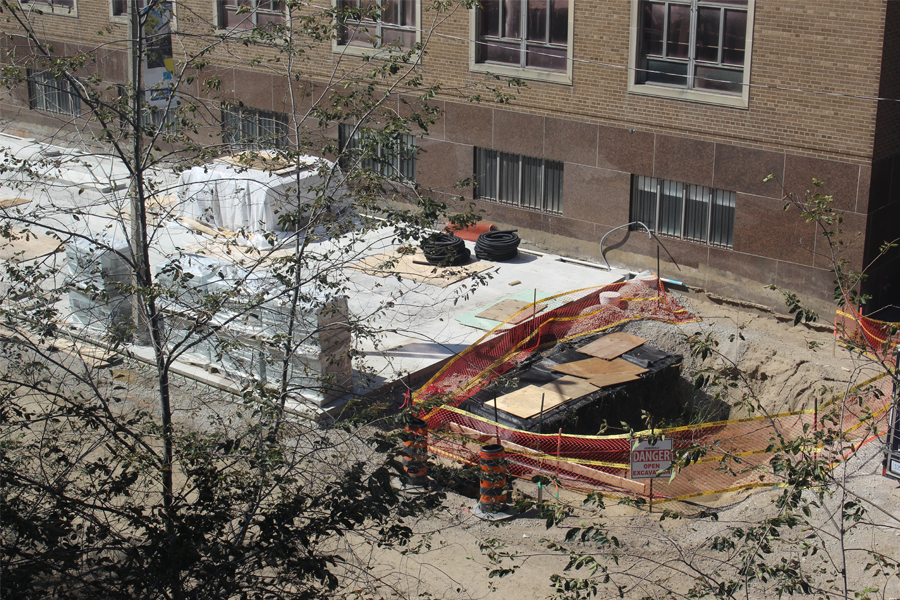 The lengthy construction on Gould Street is coming to an end, according to Ryerson president Mohamed Lachemi. He added that with all the work that has been done, the streets in question are set to fully reopen by early November.
The project, led by Ryerson's Facilities Management and the Development Project Management Office (PMO), was originally scheduled to end in fall or winter of 2019. But work is ongoing on Gould and Victoria Streets today.
"I would say the short answer is we're almost there. It has been a long, long journey, but that's the nature of construction. Large complex projects have many moving pieces," said Lachemi.
The Gould Street construction is just Phase 1 of the two-phase rejuvenation plan titled the "Campus Public Realm Plan." According to a notice posted by PMO in March 2019, Phase 2 is set to begin taking place in the winter, along the southern part of Victoria Street.
The rejuvenation includes cable duct banks for future technologies and underground cells that assist with rainwater management, among other infrastructure improvements.
"I can tell you that I would say 99 or 98 per cent of the work has been completed," said Lachemi. "The only thing that's missing is the people."
With files from Patrick Swadden.