Over 3,000 students have signed the petition, but the university says the option was in direct response to the 'unforeseen' and 'immediate' impact of COVID-19 during the Winter 2020 term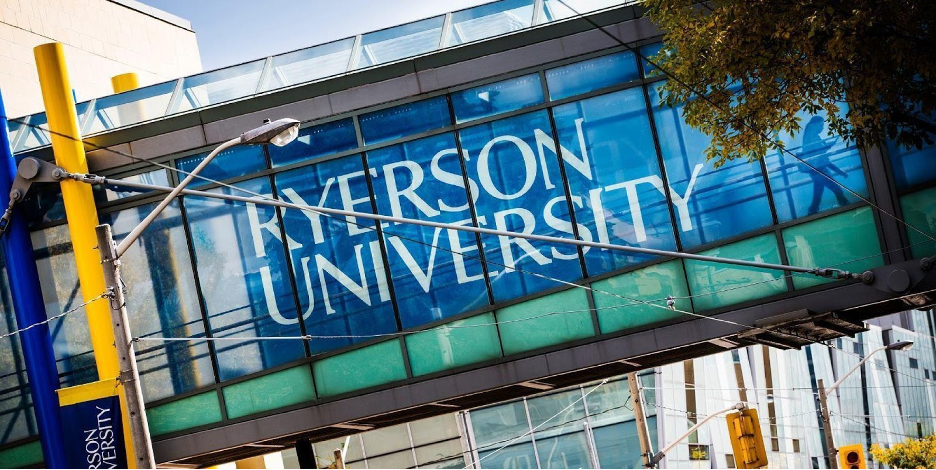 More than 3,000 students have signed a petition calling for Ryerson to extend the pass/fail grading option into the Fall 2020 semester, but the university says there's no need to do so. 
The university says the pass/fail option — which is officially called credit/non-credit or CRD/NCR for short — made sense with the abrupt switch to online classes during the Winter 2020 term. But it says it instituted changes in the Fall that it believes adequately address, and at times exceed, the difficulties students face due to COVID-19 forcing all classes online. 
"CRD/NCR option [was] in direct response to the unforeseen and immediate impact of COVID-19, which caused a sudden disruption and instant upheaval for students in the middle of the Winter 2020 term," a statement from the university Registrar's office reads. "Mechanisms for students to manage their academic journey and address any academic challenges, including those resulting from remote learning, have been available since the beginning of the Fall 2020 term." 
Some of these mechanisms include in-program consultation with professors and an extended final course drop date, which was moved to the final day of classes.
Third-year journalism student Kassie Hura, who's behind the Change.org petition, says a pass/fail option is more supportive from both a compassionate and financial standpoint.
"I think pass or fail is a more viable option because our education has been fully morphed into something that we didn't initially sign up for," said Hura.
Hura says the Fall 2020 semester was by far the toughest of her three years at Ryerson.
"I felt like I wasn't getting the support that I needed. I was seriously drowning and I still am dreading this semester and what [it's] going to do to me and my mental health."
In her petition, she writes that many students don't have the resources or an ideal environment for at-home learning, which puts them at a disadvantage without the pass/fail option.
In contrast to Ryerson, several other Ontario universities have decided to extend the offer of pass/fail due to the ongoing impacts of COVID-19 into the Fall 2020 term. On Dec. 16, Brock University announced it would be extending the CRD/NCR option, while the University of Guelph and Wilfrid Laurier University have offered conditional CRD/NCR. Guelph requires a student to carry four courses and have a 60 per cent average to request the option. Meanwhile Wilfrid Laurier allows students to earn only 0.5 credits — which usually amounts to one course — from courses that are graded on a pass/fail basis.  
Hura fears Ryerson's refusal to extend the offer of pass/fail will hurt students hoping to pursue postgraduate studies.
She says that since many grad schools make acceptance decisions based on overall GPA, students who aren't offered a pass/fail option for even a portion of their courses are being put at a "numeric disadvantage."
But a statement from the Registrar's office argues the opposite, saying that an extended pass/fail grade revision period may present students with "unexpected and unpredictable barriers" in the pursuit of graduate studies and future jobs.
"Consideration was also given to the fact that many graduate schools, professional programs, accreditation bodies and some employers disqualify candidates from consideration if the alpha/numeric grade is not provided for courses that are not normally pass/fail courses," the statement reads.
Meanwhile, this option to credit/non-credit a portion of courses has been available to students at York University and the University of Toronto's Faculty of Arts and Science pre-COVID.
To date, 3,109 students have signed Hura's petition, and while the university is aware of its existence, it recommends students explore the resources available through Student Affairs and seek support from their faculties when necessary.