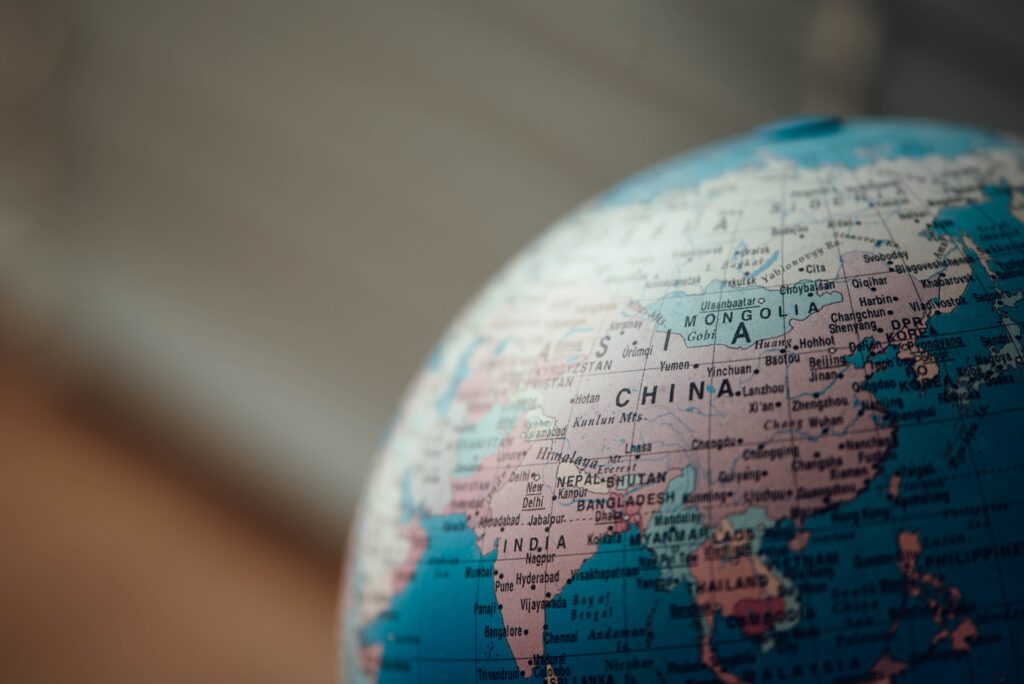 If you could study at a school in Italy, but never actually see the Colosseum in person — or even step out of your bedroom at home in Canada for that matter — would it be worth it?
Virtual exchange programs have emerged as a new possibility for students as a result of the COVID-19 pandemic.
The Creative School at Ryerson University has been at the forefront of the digital transition and is among the first faculties to convert global learning options to virtual.
The faculty said it believes it organized Canada's first-ever virtual exchange program with Stuttgart Media University, its partner institution in Germany. But even as higher education embraces this new virtual reality, the question of virtual global learning's value, as well as its sustainability in the post-COVID era, is up for debate.
READ MORE:
Rana Latif, The Creative School's director of strategic development and marketing, said virtual exchange presents a great alternative and opportunity for students who may not have the means to commit to international travel for their exchange.
"I believe that the traditional exchange model will always exist because it's invaluable as it offers a truly immersive global learning opportunity for university students," she said. "However, it is important for higher education institutions to continue the momentum of expanding on global learning opportunities through alternative models, with accessibility and inclusion in mind."
Latif noted that the pandemic was a learning experience for educators, with many seeing the potential in virtual opportunities.
From the summer 2020 to winter 2021 semesters, over 450 students participated in virtual global learning experiences at The Creative School.
"Being able to take courses from another university can broaden the horizons of students with respect to the kinds of subject matters learned and connections made."

Cheryl Cheung
The faculty has expanded its offering of virtual global learning experiences, to 34 from 25, so far this year. It projects that in the next year, more than 550 students at The Creative School will participate in these experiences.
Ryerson recently opened its satellite campus in Cairo, where The Creative School is offering its media production, sport media and fashion programs.
As physical international opportunities expand for Ryerson students at home from this new campus in Egypt, Latif believes the satellite campus will also add virtual opportunities.
She said virtual exchanges give students the opportunity to hone their digital competency skills, gain intercultural skills as well as be exposed to diverse approaches to innovation and creativity.
Some students are delighted that virtual options are now available to them.
Cheryl Cheung is a political science student at the University of Toronto who pursued a virtual exchange semester at American University in Washington, D.C. She said she thoroughly enjoyed her virtual experience.
"I was scheduled for an in-person exchange, but thought to make the most of the situation and to give a virtual exchange a try," she said.
Cheung believes the virtual semester abroad met her expectations of the opportunities she wanted to have.
"I was able to take courses with niche topics that I would not have otherwise learned about at my home institution," she said.
Looking back, Cheung says she would not have pursued this opportunity if it were physical.
"Not everyone is comfortable with being away from home for an extended period of time," she said. "Being able to take courses from another university can broaden the horizons of students with respect to the kinds of subject matters learned and connections made."
While students like Cheung are finding virtual exchange to be an opportunity that breaks barriers, other students who wanted to pursue an exchange for the purpose of being able to travel are not so convinced.
READ MORE:
"Virtual exchange would definitely shortchange the experiences that I had," said Adrien Pilette, who spent the first part of the winter 2020 semester at Nanyang Technological University in Singapore, prior to returning to Canada when COVID-19 was declared a global pandemic. "Travelling and meeting new people was my favourite part and none of that would've been possible if my exchange was 100 per cent virtual. 
"Going somewhere new was the core reason why I wanted to do an exchange," he said.
Paul Lee, another student who went on a physical exchange, to RMIT University in Melbourne, Australia, had a similar sentiment.
"While I do think different universities can definitely offer new and unique perspectives, I don't think that a virtual and physical experience are very comparable," said Lee. "So much of the appeal for exchange students involves living and immersing yourself in a new space and I believe that to be really valuable."
However, Lee noted that virtual exchange does have the potential to be a cost-effective alternative.
On an international scale, virtual global learning is making waves.
The British Council in the U.K. recently held a session discussing the sustainability of virtual exchange at the Going Global 2021 Conference.
A poll conducted within the session questioning if institutions will continue to offer virtual exchange after the pandemic ends revealed that 100 per cent of the respondents said they would.